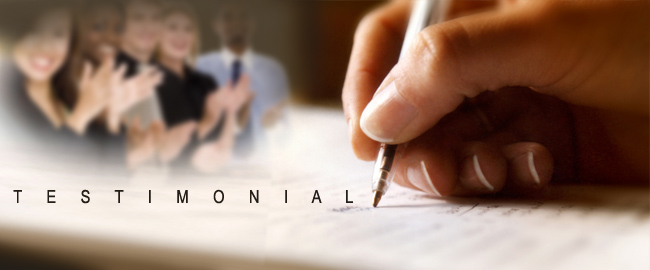 Learning references are now available with interactive and multimedia features which will attract children and improve their vocabulary and mastery of the language. This electronic dictionary is not only portable but it is also good for quick referencing. I hope that BESTA's latest product, will serve as an effective learning tool that will help simplify a user's learning process. I believe this technology can help students, as well as educators in mastering a language. Through this product, we have developed a smart partnership that aims to enhance the quality in education.
- YB Dr. Hj. Mohd Puad Zarkashi,

Deputy Minister of Education Malaysia, 2011
" This learning tool is excellent for encouraging students of today to learn the Arabic language, which is one of the modules of j-QAF as every school in Malaysia has been introduced to the j-QAF programme."
- Norliana Binti Mohamed, 

Teacher j-QAF SK Alam Jaya, Bukit Mertajam, Pulau Pinang
I had never dreamt that this year's birthday could have been so much different from past years. All because of a gift, a gift that I had never expected, and that sank me into an incredible journey. The words inside this Besta CD-368M have helped me write with ease anytime of the day whenever I have the inspiration to write. Some of the words at the beginning of this story and in some paragraphs, have been derived with the help from Besta . Really very convenient!
- Toong Pak Koon

Blogger cum Secondary School Teacher
"This complete and portable dictionary is packed with concise meanings and explanations of words from various fields with examples and accurate pronunciation and on-screen animation. It is suitable for all levels of society, especially students and educators."
- Saidah Nafisah binti Hilmi

Undergraduate student, Universiti Islam Antarabangsa Malaysia
"The dictionary is particularly useful for student, as it contains basic words from the Oxford Fajar Advanced Learner's English-Malay Dictionary, and also wordlist for TOEFL. For the English learner words are explained in English or Malay and the pronunciation is spoken aloud; while for the learner of Malay, words are explained in both languages."
- Profesor Zuraidah Binti Mohd Don

Dean, Faculty of Languages and Linguistics, University of Malaya
"Everyone should own a copy of the BESTA dictionary as this portable learning tool with its multiple functions can help to upgrade your communication skills. It also consists of basic learning and grammar for those who are keen to learn and improve their proficiency in Arabic."
- Ustaz Mohd Adil Mufti Bin Mohamad Samsudin


Arabic Language Lecturer in Universiti Sains Islam Malaysia, Negeri Sembilan
Ashley encountered a lot of problems in learning during her secondary school. Aided by Besta electronic dictionary, she worked extra hard with Besta as her reference material every day. "I can understand the lessons taught by my teachers and also chat with my classmates in Malay now!"

"I was overjoyed to have scored straight A's in my PMR. I owe all this to my Besta CD737M, which has also substantially helped me improve my English conversation. I have now gained the confidence to score straight A's again in the coming SPM."

- Ashley Sia

Student, PMR 8A's in year 2010